Best Training Institute in Ambala
Apxic Technologies' best training Institute in Ambala providing comprehensive IT training, meeting the latest trends of IT industry in the verticals of Programming languages, Cloud Computing, Web design & development, Multimedia & Animation, Hardware & Networking, Windows / Linux administration, and Testing, etc.
Our Computer Training Institute in Ambala gives great importance to providing high-quality education to students. Technology has influenced every part of our life & IT skills are a must for every company today. Therefore, IT training & education has great business potential & starting your training institute is a profitable & secure business opportunity.
Apxic Technologies is the Best Computer Training Institute in Ambala providing computer training from industry experts, 100% placement, live project & computer industrial tie-ups makes Apxic Technologies as the best institute of computer in Ambala. Visit Apxic Technologies institute & make your career best.
We're focusing on providing you with the finest classroom / virtual experience along with the finest customer service to make sure you will come back class-after-class. Our customer satisfaction and quality measurement process are monitored by the vendors and we win awards year-after-year demonstrating that we are among the best.
Apxic Technologies offers strategic training paths for the certification skills required to support today's technologies while offering a broad curriculum of application-focused courses for clients looking to implement new/upgraded business applications.
With a wide variety of software courses, we are one of the Best Computer Education Institutes in India. Build your career in IT by learning in-demand Computer courses from Apxic Technologies.
Apxic computer institute courses are taught by experienced & certified faculty. All of our computer institute trainers are constantly upgrading their technical skills to maintain their industry expertise. That's what makes us the "Best Training Institutes in Ambala".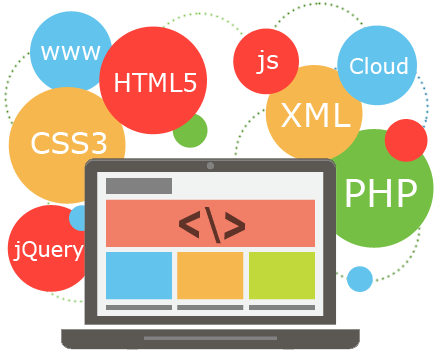 We invite experienced professionals in our computer institute, from the relevant industry who can teach the practical aspects of the actual job requirement, the actual demands of the job, the expectations from the candidate who is recruited, the future projections in the industry, practical work processes implemented and actual case studies.
CORE FEATURES
WORLD-CLASS QUALITY OF EDUCATION: Our Computer Institute gives great importance to providing high-quality education to students. Education prepares students to be a part of this growing industry.
GET CERTIFIED: Benefits through partnerships with industry leaders, which help students obtain global certifications.
A WIDE RANGE OF COURSES: A wide variety of career, professional, short-term & certification courses designed for the learning & career needs of students.
PERSONALITY DEVELOPMENT: We organize Workshops, Events & other activities to encourage student-industry interaction, prepare them for their job interviews & make them industry-ready.
JOB PLACEMENT: Job fairs, campus placement drives are conducted regularly for students to get job placements upon successful course completion.
Apxic Technologies is the Best Training Institutes in Ambala and We are providing training in the following technologies:
| CONTENTS | DURATION(Month) |
| --- | --- |
| MS WORD | 1 |
| MS EXCEL | 1 |
| ADVANCE EXCEL | 2 |
| MS ACCESS | 1 |
| INTERNET & EMAIL | 1 |
| UNIX OPERATING SYSTEM | 1.5 |
| 'C' LANGUAGE | 2 |
| C++ | 2 |
| VISUAL BASIC | 2 |
| VISUAL C++ | 2 |
| JAVA | 2 |
| FINANCIAL ACCOUNTING | 1.5 |
| Computer Fundamentals | 1.5 |
| Web Designing | 2 |
| Python | 2 |
| Web Programmining | 2 |
| PHP & My-SQL | 2 |
| ADVANCE PHP | 2 |
| AJAX | 1 |
| C# (Sharp) | 1.5 |
| ASP | 1.5 |
| Hybrid App Development | 5 |
| CONTENTS | DURATION(Month) |
| --- | --- |
| PROGRAMMING IN ADVANCE JAVA | 3 |
| Android Mobile Application Development | 3 |
| Visual C++ | 3 |
| Linux Shell Programming | 3 |
| Web Based Technology | 6 |
| Zend studio | 2 |
| Laravel | 2 |
| CakePHP | 2 |
| OpenCart | 2 |
| WordPress CMS | 2 |
| Joomla CMS | 2 |
| Magento CMS | 3 |
| Drupal CMS | 3 |
| JSP | 3 |
| Bootstrap 4 | 1.5 |
| Graphics & Web Designing | 6 |
| Adobe PhotoShop CC | 1.5 |
| Corel Draw Graphics Suite X6 | 1.5 |
| GIMP | 1.5 |
| Adobe Illustrator CS6 | 1.5 |
| JavaScript | 1.5 |